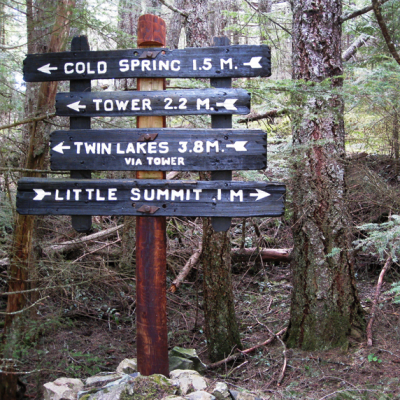 Adventure Time
Step onto horseshoe-shaped Orcas Island, drop your suitcase or backpack, and drink in the green paradise the locals call "the emerald isle" and "the gem of the San Juans" — a happy combination of stunning shoreline, the highest mountain in the islands, and a handful of charming hamlets, perfect for adventure and activity time.
Whale watching-- for Orca Whales and others
Hiking—the scenic trails on Orcas Island
Kayaking—the Island's pristine, calm waters
Art Galleries—It's an artists' island—all media
Beachcombing—wet your toes
Farm-to-table—fine to eclectic dining
Outdoor Pleasures
Most of the island's 57 square miles are rural and hilly, a challenge for cyclists and a pleasure for drivers, with curving roads that wind through forests and past artists' studios, fields with old apple barns, and the occasional turn-of-the-century prune dryer.
Visit one of the nation's most beautiful parks to hike, bike, swim, or explore—the 5,252-acre Moran State Park, with several lakes and more than 38 miles of hiking trails. There, you can drive, bike, or hike up Mount Constitution, the islands' highest point, for a 360° view of island-dotted ocean and snow-capped Mount Baker.
Head out on the water on a kayak trip (guided or alone), whale-watching tour, or fishing or sailboat charter You can book any of these adventures on the island, as well as rent bikes and check out guided horseback rides.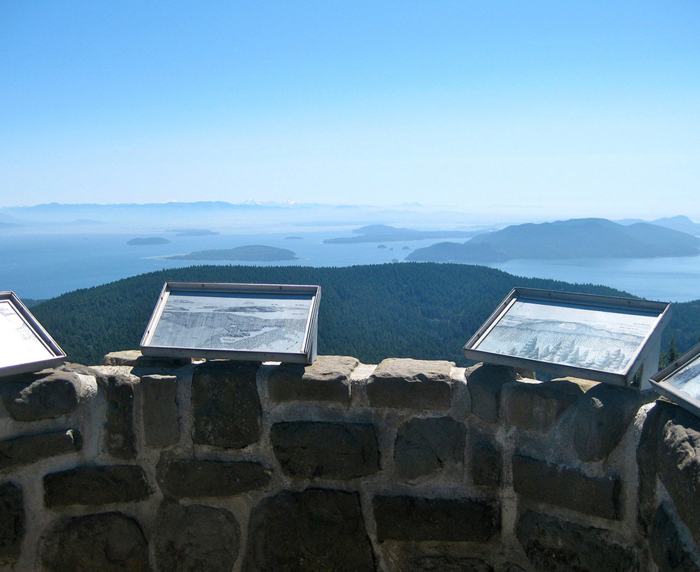 ---
Eastsound
At the center of the island, at the top of a beautiful fjord,Eastsound is a walker's village, alive with art galleries, boutiques, restaurants,cafes, and visitor attractions. Enjoy strolling among historic homes and buildings from the 1880s and picnicking on the village green, summer home of the Saturday Farmers' Market and live music performances. In the heart of town lies the not-to-be-missedOrcas Island Historical Museum, bursting with islandartifacts and photos, with six settlers' cabins on the grounds. TheFunhouse andOrcas Center are a short walk or drive just north of the village.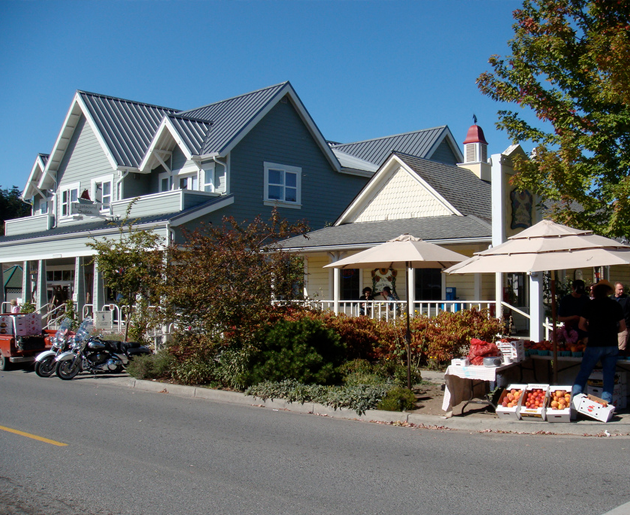 ---
Olga, Doe Bay, and Deer Harbor
South of Moran State Park, the little hamlet of Olga is famous for its artists' co-op, Orcas Island Artworks, with an extensive selection of pottery, painting, jewelry, art glass, fiber, and wood by more than 50 island artists. You'll find it housed in a historic 1936 strawberry cannery along with the popular Cafe Olga, a charming eatery renowned for its homemade cinnamon rolls and delicious fresh-baked pies.
Past Olga on the water, you'll come upon Doe Bay Resort, where you can dine over the water at the Doe Bay Café on mostly organic food, often harvested just hours earlier. A rustic Northwest icon, Doe Bay Resort offers lodging, massage, yoga, sea kayaking, hot tubs and relaxing Adirondack chairs overlooking the spectacular water view.
On the other side of the island, at the farthest western point, Deer Harbor is a hub for all thingsmarine—kayak (and bike) rentals, whale/wildlife tours, sailing excursions, power and sailboat rentals, and the Marina Barge GiftShop—along with a wood sculptor's studio, eateries, and lodgings.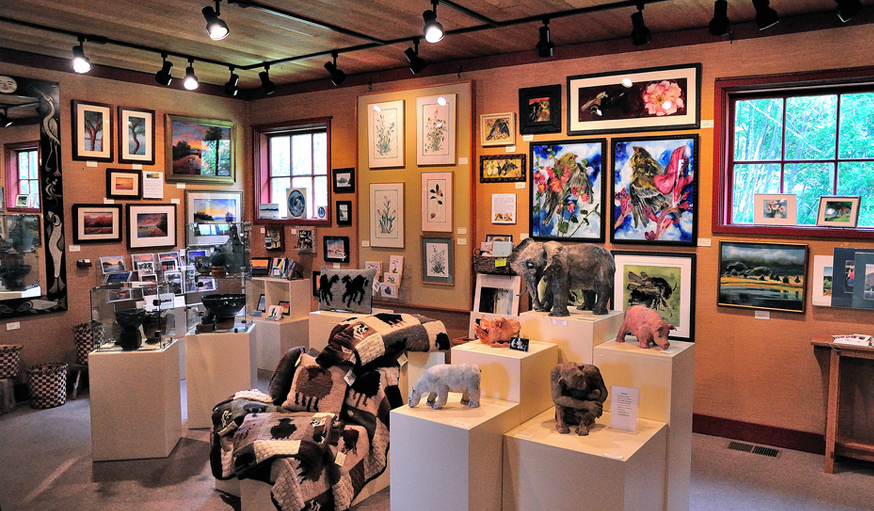 ---
Art on Orcas
Potters, jewelry workers, painters, photographers, sculptors—Orcas Island draws artists like salmon draw orcas. Just a few examples (in addition to Orcas Island Artworks in Olga) include Crow Valley Pottery, near the golf course south of Eastsound, features the works of more than 70 artists (there's a gallery in downtown Eastsound, too). Hot Ice Studio, home to one of the few crystal potters in the world, offers crystal glazes on porcelain (crystals are actually grown on the clay's surface). Just a quarter mile west of the main road into Eastsound, you may spot five large stainless-steel sculptures hanging from trees, which mark the home of Howe Art and its award-winning kinetic sculptures.